Top 10 Games of January 2016
Wednesday, January 27th, 2016
Here are 10 games due for release or already released this January in no particular order… Okay, maybe alphabetically. Which one are you anticipating the most? Or which one has impressed you the most? We, at DigiWorks, are personally excited about Sebastien Loeb Rally Evo, but that's because most of us are racing game fanatics. There's a great mix of games from puzzles to first-person shooters and more. Read about what this January has to offer the gaming world and find out when your next favourite game is released.

Attractio
The story is set in the future and follows three characters trying to find themselves better lives. This is done by competing in a televised game of knowledge, skill, and physical ability that will reward successful contestants with grand prizes, but for those that fail during the trials, only death. Each character features their own unique puzzles with gravity altering mechanics. A police woman from Mars, Mia, will utilize gravity boots to swap her personal gravity to traverse the puzzles and mazes. To help him reach distant areas or activate switches from afar, Keir gets a gravity gun that he can use to manipulate the gravity of specific boxes. Then there's Dalek, and his puzzles focused on manipulation of crates and their gravity using switches, force fields, and gravity crates.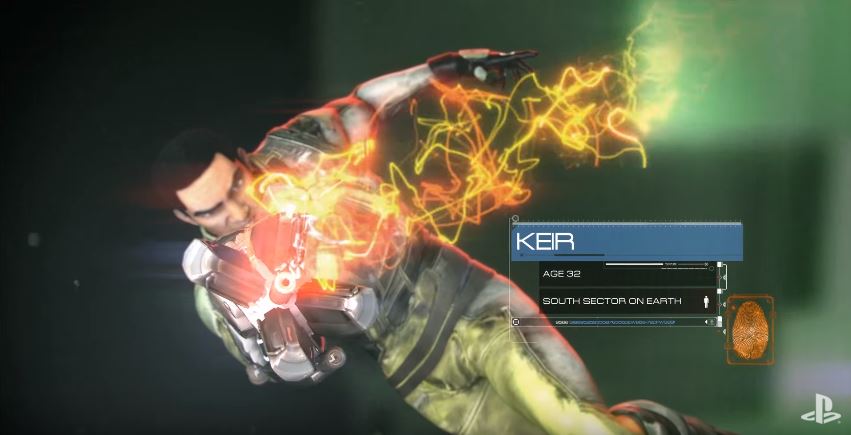 On the whole, Attractio is a bit of a mixed bag. It provides plenty of difficult physics-based puzzles, each with a personally rewarding solution. However, it's underwhelming and simplistic narrative makes no sense given the slow-paced, low-stakes gameplay, and its emphasis on unfortunately weak story elements means ignoring the cliché "deadly game" plot and disappointing voicing that much harder. Ultimately, the puzzles are strong enough to earn this a cautious thumbs up, but only for those who won't mind rolling their eyes through the filler scenes.
Release date: 19 January 2016
Bombshell
The game allows the player to control the Colonel of the Global Defense Force, Shelly "Bombshell" Harrison. Her career is brought to an end abruptly after an event – titled "the Washington Incident" – caused her to lose both her arm and her team. Rough! Anyway, Shelly is then offered a new contract by a private military contractor and thus a second chance along with a brand new mechanical arm.
Bombshell may not represent the pinnacle of character design originality, but with some cautious optimism one can hope that it turns out to be… Okay. The 3D Realms may not have the industry's most sparkling post-90s reputation, but Interceptor did a nice job bringing back Rise of the Triad a couple years ago, so this one might work out too.
Release date: 29 January 2016
Camelot Unchained
Camelot Unchained is considered to be a spiritual successor to Mark Jacobs' prior game, Dark Age of Camelot, and will prominently feature a PvP-centric design which Jacobs now calls "Tri-Realm". Also like Dark Age of Camelot, the game will borrow from Arthurian legend while adding new and original elements to it. The game is planned to have large scale PvP (Player vs Player) battles as a primary focus to its gameplay. Jacobs denies considering the game a spiritual successor to Dark Age of Camelot although stating he could have legally done so had he chosen to.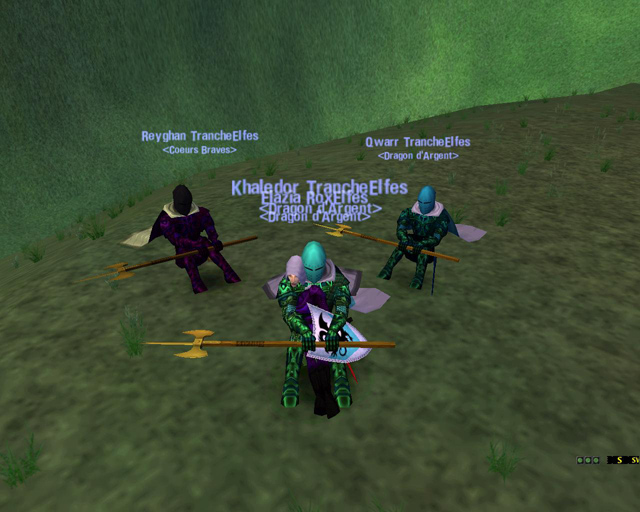 In this story you chose one of the three Realms to carve out your name in the blood of your enemies and became a legend. Whether you choose the noble Arthurians, the mysterious Tuatha Dé Danann, or the fierce Vikings, every battle changes your experience and every building changes your world. Every adventure becomes a part of the story, raising your Realm's power and influence through combat or crafting. Gain power through using abilities instead of grinding experience points, and become mighty through great skill. Fight other players for resources or land, carefully coordinate attacks and sieges with your Realm, and write your clan into the tomes of history.
Release date: 22 January 2016
Darkest Dungeon
Darkest Dungeon is a challenging gothic roguelike turn-based RPG (Role-Playing Game) about the psychological stresses of adventuring. Recruit, train, and lead a team of flawed heroes against unimaginable horrors, stress, famine, disease, and the ever-encroaching dark.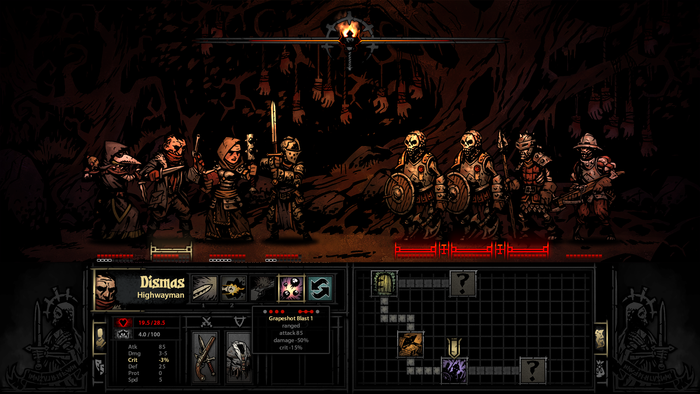 The game received generally positive reviews on its full release on the 19 January 2016, holding a score of 86% on Metacritic. Darkest Dungeon was nominated for three 2016 Independent Games Festival awards: the Seumas McNally Grand Prize and for Excellence in Visual Art and Audio. The Escapist awarded it a score of 4 out of five, saying "Darkest Dungeon will kill your party, drive you insane, and leave you a gibbering mess at the Sanatorium. Yet it's so compelling and rewarding at the same time, you won't be able to resist diving back in for one more quest."
Release date: 19 January 2016
Dragon Quest Builders
The game is set in Alefgard, the world of the original Dragon Quest. The game is based on a parallel ending of Dragon Quest: before the final battle, the hero accepted the evil Dragonlord's suggestion – each rules a half of the world. But that's indeed a trap, and the hero was eliminated, then the world was dominated by monsters. With time passing by, a new hero (the player character) appears to revive the desolate world. Players gather "material" all over the world in order to rebuild the land of Alefgard from scratch.

Media speculation from when the game was first announced was that Dragon Quest Builders would be a Dragon Quest version of Minecraft. Early screenshots show the player building a camp out of blocks; the camp gains levels based on how much it has been built up. Materials that are gatherable by the player include "rock, wood, fruit, plant life, slime ooze, and more". Monsters such as Slime and Dragon in original Dragon Quest will appear in the game. The player has a health bar, and early screenshots show a food meter.
Release date: 28 January 2016
Hardware: Rivals
The game gives players the option to play in either Tanks or Fast Attack Vehicles ("FAV"s), collecting various special weapon pickups such as Lasers, Railguns and Rockets. During the Public Beta there were three maps available to play on: "Blister Lake", "Lost Temple" and "Quarry". There were also two vehicles: the "Wraith" (FAV), and the "Predator" (Tank). In addition to Deathmatch, team Deathmatch and team domination multiplayer modes, there were also three tutorials that could be played single-player, including "Time Trial" and "Target Practice".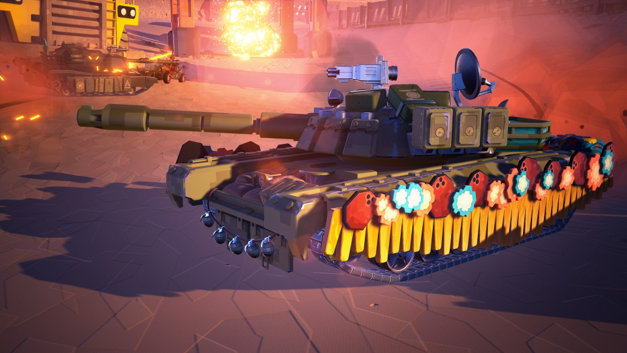 With multiple maps, game modes, challenges and special events, Hardware: Rivals lets you jump online for some frenetic vehicle-on-vehicle combat. You can go in as a lone wolf or as part of a team, challenging your friends and hunting down your rivals. Wear your colours proudly and unlock vehicle upgrades to tweak your ride to your own personal taste.
Release date: 5 January 2016
LEGO Marvel's Avengers
Gameplay is similar to LEGO's long running series of franchise video games, with a focus on puzzle solving interspersed with action. Players often have to solve puzzles spread across the game environment, such as figuring out how to move a particular truck that is blocking their progression. As always, the game has its own unique quirks, for instance taking advantage of its large character library in areas that require two specific characters to team up in order to proceed. Boss battles also take the form of puzzles, often requiring careful timing. While action and fighting are spread liberally throughout the game, it is kept very child-friendly as per LEGO custom. The game features New York City as the main large open world hub, but also, for the first time, includes a dozen other movie significant areas players can travel to, including Asgard, Malibu, South Africa, The Helicarrier, the Bartons' farm, etc. These hubs also feature heavy playability, with hundreds of side quests such as rescuing citizens in trouble, races, and more. The main story actually takes up a fairly small fraction of the game's total "completion". There are several levels dedicated to movies other than the 2 main Avengers films.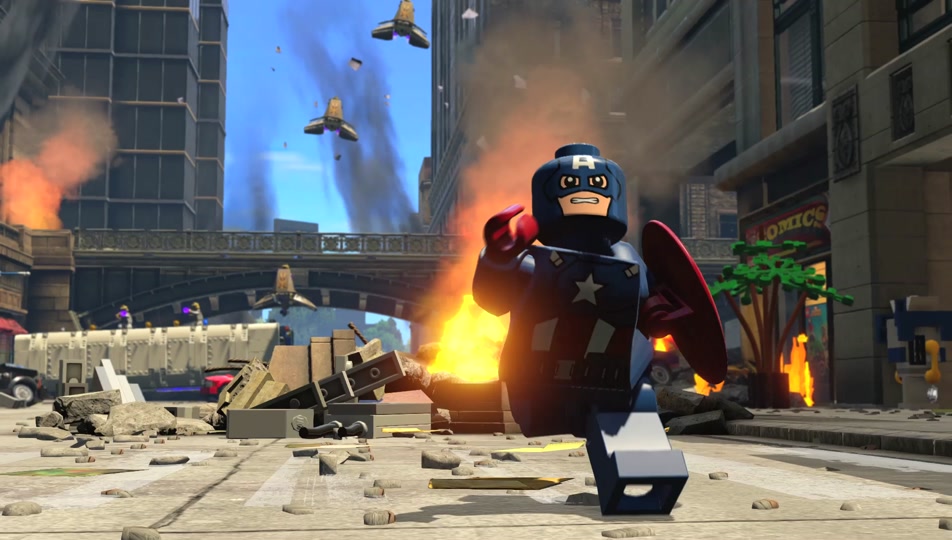 The banter in the Marvel Cinematic Universe is always on point, so transferring this to the realm of Lego only builds on the films' strengths. The campaign is an enjoyable romp filled with some of the MCU's best moments (lots of Hulk smashing things) and the game's director has to be credited for stringing 6 enormous films together into one cohesive and comprehensible adventure.
Release date: 26 January 2016
Sebastien Loeb Rally Evo
The game features input from nine-time World Rally Champion Sébastien Loeb, who had also won the Pikes Peak International Hill Climb and competed in the 2013 European Rallycross Championship season. Loeb had previously had some technical input with Gran Turismo 5, also appearing virtually as a mentor in that game's rally mode. The game features around 300 km of tracks, with 8 different rallies, 5 rally cross tracks and the Pikes Peak track, as well as over 50 car models.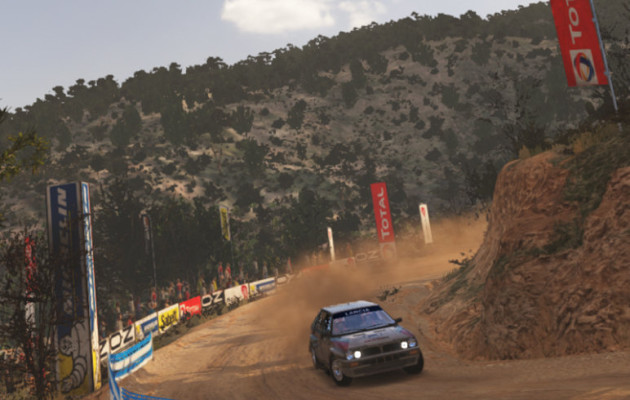 As the build continues, there is no shortage of input from driver Sébastien Loeb. He is said to hold frequent meetings to check on the progress and try out the game at each stage of development. It's refreshing to hear that he is keen to be so deeply involved in this project. As racing game lovers, we all know that licensing doesn't mean the driver or race team is involved at all in the making of a game. This game is quite the opposite. Loeb approves or rejects every aspect of the game according to his real world experiences.
Release date: 29 January 2016
The Witness
The Witness is a puzzle adventure game, experienced in the first-person view. The player, as an unnamed character, finds themselves on an island with numerous structures and natural formations. The island is divided into ten sections arranged around a mountain that represents the ultimate goal for the player. Within each section, the player will encounter numerous puzzles, and once the player has completed all puzzles in a section, a gold turret will emerge from around that section and shine a light towards the mountain. The player needs to complete only a portion of the puzzles in the game to complete this objective and reach the final goal. The final game will have more than 650 puzzles, which Jonathan Blow estimates will take the average player about 80 hours to solve. The puzzles include one that Blow believes that less than 1% of the players will be able to solve.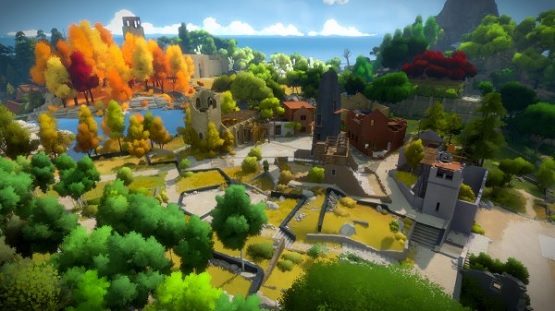 Prior to its release, The Witness received a positive critical reception. It currently holds an aggregated Metacritic score of 90/100 for Microsoft Windows based on 6 reviews, and 89/100 for PlayStation 4 based on 25 reviews. IGN awarded the game with a perfect score of 10/10, calling it a masterpiece and stating that it is "[a] beautiful, powerful, and cleverly designed puzzle game with a wealth of mysteries to unravel." Brenna Hillier praised the game's use of a first-person perspective to present what otherwise could have been a simple series of puzzle boards, and was impressed by the steep learning curve that the puzzles presented, "impossible, incomprehensible puzzles melt into simple exercises after you've visited nearby locations". Jake Muncy of Wired, though impressed with the game, noted that the lack of any narrative or gameplay guidance could cause "players to bounce off [the game] entirely".
Release date: 26 January 2016
Tom Clancy's The Division
A smallpox pandemic spreads on Black Friday (transmitted by a virus planted onto banknotes), and sweeps through cities across the U.S. The United States Government collapses in five days; basic services fail and without access to food or water, the country quickly descends into chaos. The player is part of the Strategic Homeland Division (SHD), or "The Division" for short—a classified stay-behind force of self-supported tactical agents. Leading seemingly ordinary lives, SHD agents are trained to operate independently of command when all else fails. This group is established to combat the threat brought about by the outbreak and are given direct authority by the President of the United States to do whatever it takes to prevent the fall of society and piece the city back together. Throughout the game, the agents will find themselves caught in a worldwide conspiracy and will be forced to combat both the threats of the virus as well as those who unleashed it.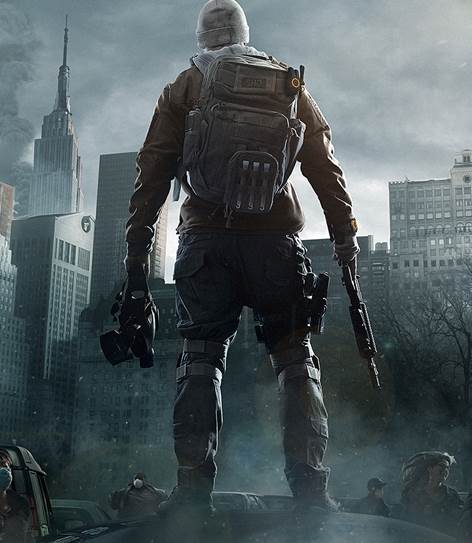 It's hard to get away from the fact that The Division feels like it's been a long time coming. Announced back at E3 2013, it was originally due to come out in 2015, but was delayed until March 2016. But thankfully, everything I've seen suggests that waiting time has been totally worth it. The Division will be one of the games to define the gaming industry. Not only has Massive captured the essence of New York and created an extremely realistic and atmospheric mid-crisis city, but its lack of loading screens and seamless multiplayer will set the bar for all games to come after it.
Release date: Beta starts 28-29 January 2016 (Official release is in 8 March 2016)
---